Events Page
Scroll through to see all our upcoming events.
Details are provided on the calendar and several events are featured below.
Outdoor Worship & Family and Friend's day
November 1st 11:00 am
Family & Friend's day is our first major opportunity to gather as family and friends at worship and fellowship time after.
How we celebrate may be different, but we still do it together, as a congregation. I look forward to seeing you there.
The day will begin with an outdoor service at 11:00. If you have your own chairs, please bring them.
After we will celebrate, and even with physical distance precautions, we plan to have a fulfilling family and friends day.
Please RSVP to help us plan for meals – RSVP Here
"GROWING IN HOPE"
Bible Information Class
This course covers the foundational teachings of God's Word. Students will get to challenge their view of God and the strength of his promises.
This is a 10-week course that will set the foundation for your furthered spiritual growth.
Whether you know a lot or a little, come as you are and dive deep into God's great promises for you!
(check the calendar to see availability)
A Community Facing Church
Crown of Life is a Church that loves our community. Throughout the year, we hold a variety of events open to everyone at any stage of their walk with Christ. From crawfish boils to service projects. Vacation Bible School to days in the Community Garden, we are sure there is something here for you!
Weekly Blog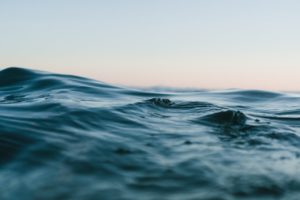 This Sunday we celebrate the "Festival of the Baptism of our Lord." Simply- it's Jesus' baptism, and the moment is miraculous! There are commands smattered through Scripture instructing baptism with water and the Word, but in Jesus' baptism we see the inner workings we don't get to physically see in ours, the heavens opening up and the Father affirming this was his loved Son, the Holy Spirit 'lighting' on him. Jesus was special and the moment proved it. His connection to the divine God was undeniable. Tertullian, and ancient church father wrote this…
"For as after the waters of the deluge, whereby the ancient iniquity was purged away, after the baptism so to speak of the world, the herald dove, sent out from the ark, and returning with the olive branch, announced to the earth peace from Divine wrath. By the same ordinance of a spiritual washing, does the dove of the Holy Spirit fly to the earth, that is to our flesh, as it emerges from the laver (baptismal font) after its ancient offences, bearing the peace of God, sent forth from the heavens, where the Church is the ark portrayed." Tertullian, On Baptism
There's nothing that cleanses you more powerfully inwardly and outwardly than your baptism! What God demonstrated through Jesus' baptism is what we get through our own baptism, peace sent from heaven. You're special to God. You have proof – in your baptism, and it's undeniable! Let's celebrate the "Baptism of our Lord," this Sunday and unfold a great mystery of God's love for us! I hope to see you there!
---