Spiritual Resource Page COVID-19
We've started in-person worship on our campus! It's very early on in the city's reopening, but we have made in-person worship available to those who desire it.

We are following the city's recommendations for social distancing measures and will be in place. There will be no more than 30 in the sanctuary with face masks. Here is our phased opening plan.
Each week we will adjust to find a good method for social distanced worship. For the time being, if you plan to come please sign-up so our re-opening team can make adjustments for worship
Spiritual Growth
Kids "Sunday School" will take a summer hiatus for the time being, however our online Bible Classes have been designed to be interactive and incorporate simple truths. Kids are welcome to join!

Thursday we will continue our online Bible Class at 7:00. Feel free to start checking in around 6:45.

Prayers/updates for those affected by COVID19

Continued prayers Katherine Jefferson's sister-in-law is still in ICU but stable.

Prayers for Olga Jones that she recover from back pain


For Richwell who is recovering from a stroke last week.
Offerings and giving are an expression of the great love we have in Christ. Support Crown of Life's at this unique time.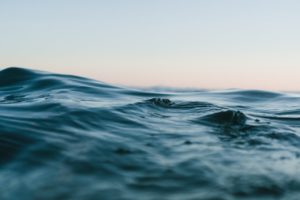 This Sunday we celebrate the "Festival of the Baptism of our Lord." Simply- it's Jesus' baptism, and the moment is miraculous! There are commands smattered through Scripture instructing baptism with water and the Word, but in Jesus' baptism we see the inner workings we don't get to physically see in ours, the heavens opening up and the Father affirming this was his loved Son, the Holy Spirit 'lighting' on him. Jesus was special and the moment proved it. His connection to the divine God was undeniable. Tertullian, and ancient church father wrote this…
"For as after the waters of the deluge, whereby the ancient iniquity was purged away, after the baptism so to speak of the world, the herald dove, sent out from the ark, and returning with the olive branch, announced to the earth peace from Divine wrath. By the same ordinance of a spiritual washing, does the dove of the Holy Spirit fly to the earth, that is to our flesh, as it emerges from the laver (baptismal font) after its ancient offences, bearing the peace of God, sent forth from the heavens, where the Church is the ark portrayed." Tertullian, On Baptism
There's nothing that cleanses you more powerfully inwardly and outwardly than your baptism! What God demonstrated through Jesus' baptism is what we get through our own baptism, peace sent from heaven. You're special to God. You have proof – in your baptism, and it's undeniable! Let's celebrate the "Baptism of our Lord," this Sunday and unfold a great mystery of God's love for us! I hope to see you there!
---