CROWN OF LIFE LUTHERAN CHURCH
We believe that you are a trophy of Jesus' work, and so is everyone else!
Join us and discover how our lives have changed because of Him.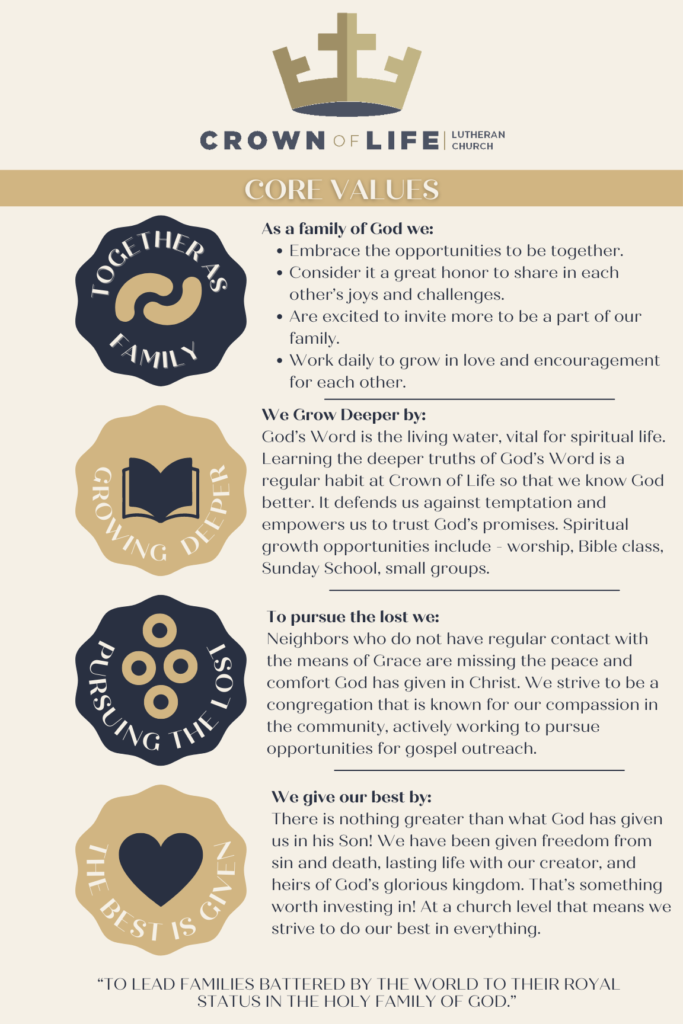 Our Worship
Worship is where we meet our God most powerfully, that's why we gather weekly and joyfully to hear his Word.
Currently we worship in-person with limited capacity and online live-streaming for anyone to join.
Pastor Jonathan Kehl has taken a call to a new church St. John's in Antigua. Please pray for he and his family as they spread the message of Jesus abroad.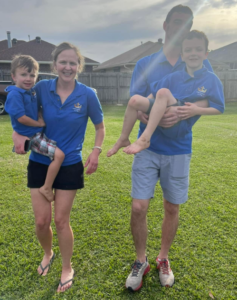 Pastor Kehl, Erin, Solomon and Abe
Our Vacancy Pastor will be filled by our beloved Pastor Dave Sternhagen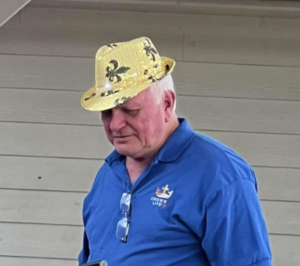 Church Council
President-
Seth Sternhagen
Vice President -Bob Heier
At Large – Randy Hall
Council Secretary and Financial Secretary –
Tyrone Schultz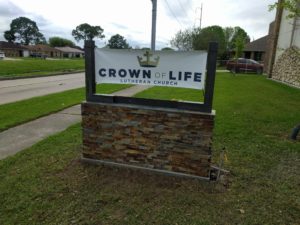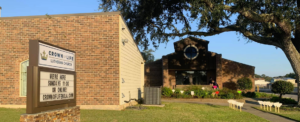 President –
Ramona Schultz
Vice President-
Caroline Martin
Treasurer-
Quiana Sternhagen
Secretary – OPEN