Crawfish Boil (Postponed)
Join us for our annual crawfish boil with live jazz band March 29th. Our church family invites you to celebrate with us in worship starting at 11:00 and after with fresh boiled crawfish and fixings. Tickets are available for $15 for adults. Kids 10 and under are free! Tickets must be ordered in advance to reserve a spot. Contact Pastor Kehl for more information.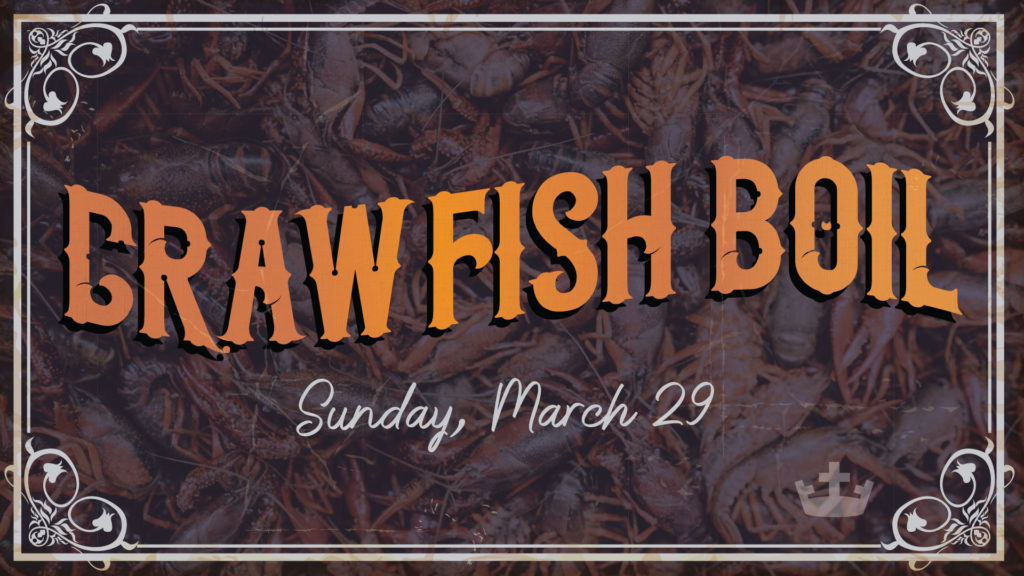 Family and Friends Day
Crown of Life recently held our annual family and friends day. This is a time when we invite our friends and neighbors in the community to join us for a tailgate and some football. This is just one of our many events where we connect with the neighborhood and just have a good time.
A Community Facing Church
Crown of Life is a Church that loves our community. Throughout the year, we hold a variety of events open to everyone at any stage of their walk with Christ. From crawfish boils to service projects. Vacation Bible School to days in the Community Garden, we are sure there is something here for you!
Weekly Blog
Our hearts no doubt have been wrenched by the events that have unfolded over the last few days- the injustice of an officer called to protect and serve, who instead took the life of George Floyd and the violence in our cities and the anger over racism that still exists in our country. Our prayers are for the Floyd family and a loss magnified by the painful circumstances. May God bring them peace and comfort. And may God work peace and comfort in all of our communities at this time.
How can these things happen in 2020?
Read more...
---