Crawfish Boil (Postponed)
Join us for our annual crawfish boil with live jazz band March 29th. Our church family invites you to celebrate with us in worship starting at 11:00 and after with fresh boiled crawfish and fixings. Tickets are available for $15 for adults. Kids 10 and under are free! Tickets must be ordered in advance to reserve a spot. Contact Pastor Kehl for more information.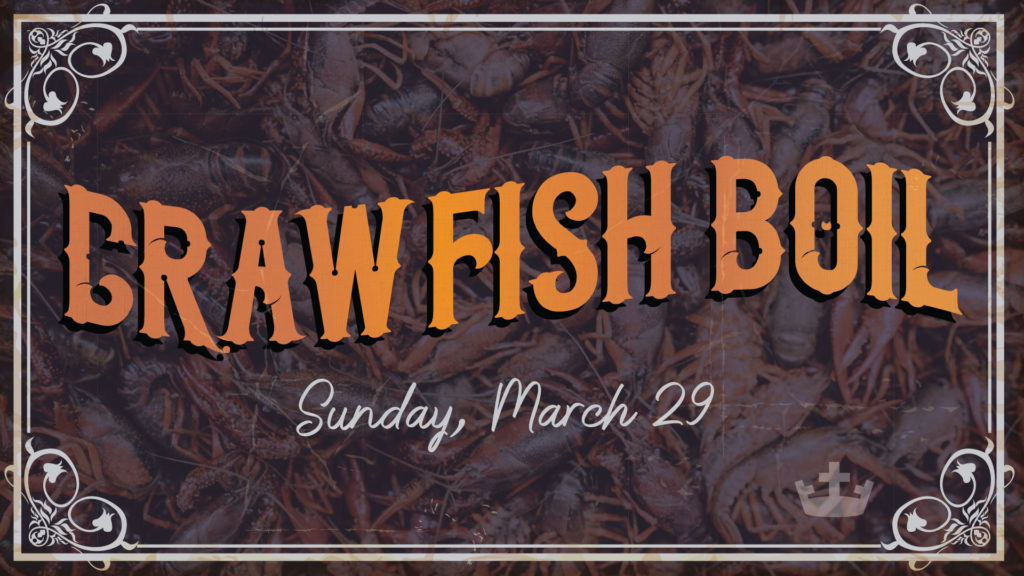 Family and Friends Day
Crown of Life recently held our annual family and friends day. This is a time when we invite our friends and neighbors in the community to join us for a tailgate and some football. This is just one of our many events where we connect with the neighborhood and just have a good time.
A Community Facing Church
Crown of Life is a Church that loves our community. Throughout the year, we hold a variety of events open to everyone at any stage of their walk with Christ. From crawfish boils to service projects. Vacation Bible School to days in the Community Garden, we are sure there is something here for you!
Weekly Blog
"God Friended Me" is a clever concept for a TV show. A Facebook profile entitled "God" friends a devout atheist and starts using him in people's lives to help them. By the end of the first episode, this devout atheist admits that there might be a God…
God does come into our lives when we really aren't looking for him. He uses us according to his good will, but it's not through a Facebook page or even anything necessarily that obvious. Many times he uses the pain and failure of the world to remind us that there is something seriously wrong in our lives. We need to find a serious solution. The thing is he gives us that solution, and it comes to us in his Word. He tells us his purpose for us and how he will use us,. It's an incredibly freeing thing to discover.
These are two discussions that came after watching the first episode
How can you be "spiritual" but "not religious?"

Is atheism a rational thing?
Episode #2 -Thursday Feb 14th at 7:00
We will have food and drink, just come as you are and we will have some wonderful fellowship time with one another.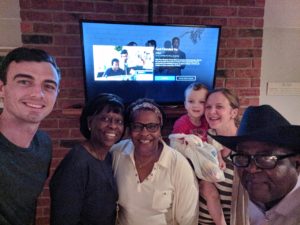 "GOD FRIENDED ME" SMALL GROUP DISCUSSION
Last week one of the characters mentioned she was "spiritual but not religious." What do people mean when they say that?
What does Scripture say about being spiritual and not religious?
Matthew 16:18

Matthew 18:15-17

Hebrews 10:25
Is the Bible all you need?
Acts 8:27-31

2 Peter 1:20

2 Peter 3:15-16
A/D People become atheists because they rely on their reason.
Psalm 19:1

Romans 1:20
Amazing Grace Verse 1 Amazing grace how sweet the sound That saved a wretch like me I once was lost but now am found Was blind but now I see Verse 2 'Twas grace that taught my heart to fear And grace my fears relieved How precious did that grace appear The hour I first believed
---