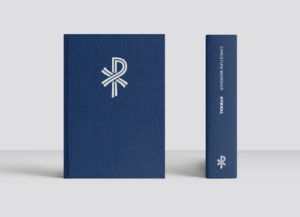 Long anticipated, the new Lutheran hymnal was finally unveiled! That was only one of the many blessings at the Lutheran Leadership Conference. What was it like? Preview it here. There has certainly been excitement, maybe a similar excitement of what Psalm 96:1–2 proclaims, "Sing to the LORD a new song; sing to the LORD, all the earth. Sing to the LORD, praise his name; proclaim his salvation day after day."
We only have previews, but when it comes out in fall of 2021 we can discover the many new elements that enhance our worship in our time. Here is what the hymnal committee says about the hymnal…
"Music has a unique ability to touch human emotion with a finger of sound. Not surprisingly, many view music's primary purpose as touching human emotions. But the Church's song needs to be more than a mover of emotion. Why? Because the human creature is more than the ebb and flow of our emotions.
God also created us with the gift of reason. Christians are blessed as they place this gift into the service of the gospel. The Scriptures must be carefully read. Scriptural doctrine must be accurately taught. The message must be personally understood.
During the Reformation, Martin Luther set his sharp mind to the task of translating the Scriptures into the language of the common people. Luther also set his musician's heart to the task of providing a new song for the people to sing. In 1524, the first Lutheran hymnal, the so-called Achtliederbuch (Book of Eight Songs), rolled off the printing presses. The eight hymns in this slender volume served a grand purpose:
Several Christian Songs, Hymns of Praise and Psalms, in Accordance with the Pure Word of God, from Holy Scripture, Produced by Various Highly Learned Individuals, for Singing in the Church, as in Part Is Already the Practice in Wittenberg.
Articulated in that title and rhymed in the individual stanzas, one discovers this noble purpose for Lutheran hymnody: teaching the saving doctrine of Christ. Through these eight hymns, hearts were touched because Christ himself was proclaimed. Christ was at the center of the Achtliederbuch.
The hymns in this Preview already outnumber those in the Achtliederbuch. The styles of music have also changed. But much more remains the same: These hymns will touch God's people emotionally, teach the Scriptures accurately, and proclaim the riches of the Savior musically. May it please the Lord of the Church for us to use these hymns—and hundreds more like them that will follow—as preachers and teachers of Christ to a generation yet unborn!"